Engr. Musa Kida, President of the NBBF, has announced that the 2018 season of the Men's Basketball League will tip off on Nov 13 stating that the recently concluded Kwese PBL won't be recognised as qualifying tournament for the FIBA Afroleague.
The participating clubs have been sent invitation letters. There are speculations that the Board plans to admit Lagos Islanders, Dodan Warriors and Union Bank Stallions whereas Anambra Flames, AHIP and Comets have not been invited.
Meanwhile, the Premier League Team Owners Council had an extraordinary meeting on Wednesday 24th October which discussions involved the invitation and the scheduled league. The council, however, resolved NOT to participate in the proposed "Abridged Premier League". Other resolutions they agreed on was that Gombe Bulls and Kwara Falcons are the winner and runner-up of the league and should be Nigeria's representatives for continental championships. They concluded that they will communicate the outcome of the meeting to the two existing factions of the NBBF, to FIBA Zone Three, to FIBA Africa, and to FIBA World.
The Management of Gombe Bulls has taken a step forward by writing to FIBA Africa (on behalf of the two representatives from Nigeria) to express concern that, weeks before the zonal qualifiers, the team has not received any official invitation.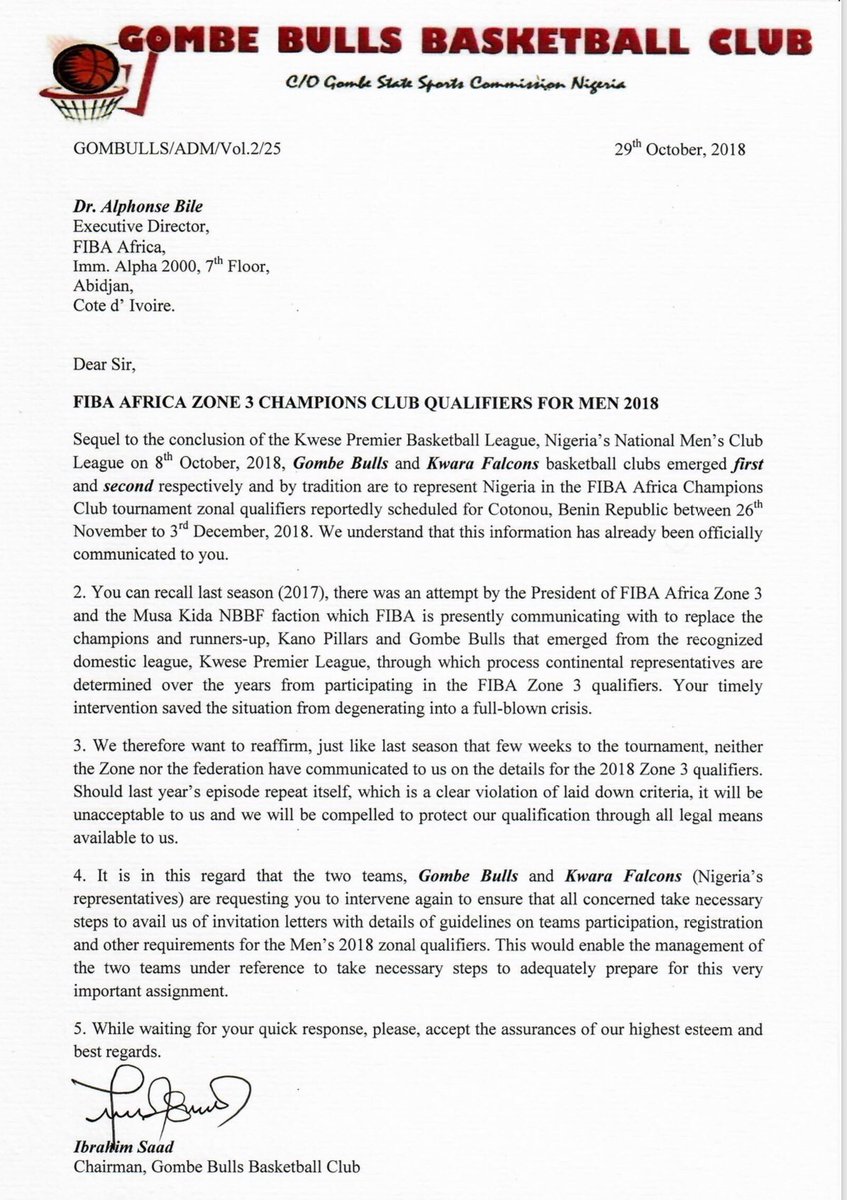 We await the reaction of the Muda Kida led Board to these and we countdown toWhile we await the tip-off of the abridged league, it is also hoped that the Board reacts to the claims of the club owners and find a quick solution. However, if the teams don't show up as communicated, will they be banned, or relegated.