Vincent Enyeama put up a superb show against Barcelona's Lionel Messi at the 2010 FIFA World Cup and reminisced with delight after a clip of the saves he made against the six-time Balon d'Or surfaced on social media.
Gabriel Heinze was the one who gifted Argentina the lead as Messi labored all afternoon but couldn't find the back of the net.
This excerpt from a match report by The Guardian perfectly described the contrast between Messi's brilliance and Enyeama's swiftness.
"Messi's incisions into Nigeria's half were as sharp and deep as a executioner's blade. He created chances for his team-mates and for himself — and, for perhaps the first time under Diego Maradona, looked as at ease in an Argentina shirt as in the claret and blue of Barcelona.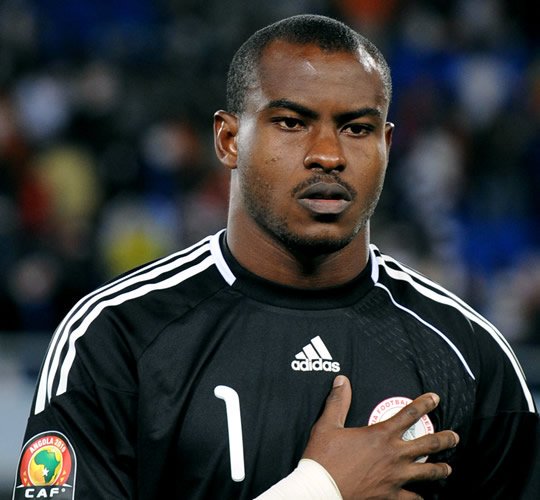 True, Messi didn't score, but that was largely down to the brilliance of Nigeria's goalkeeper, Vincent Enyeama — later named man of the match – who blocked, tipped and smothered almost everything that Argentina threw at him. Only Gabriel Heinze's sixth-minute header seeped through and that, ultimately, proved the difference between the sides in an exciting game that featured 31 shots on goal."
Amidst the rampaging spread and terrible impact of coronavirus across the globe, sports media platforms have been trying to bring back past and scintillating memories around the round leather game.
Fast Track, a social media sports news outlet, was not left out as it tweeted a video of the former Lille goal tender truncating the onslaughts of the La Liga star.
Don't Forget This:

Enyeama🇳🇬 vs 🇦🇷Messi

• South Africa 2010 World Cup

• @vinpee the only world-class keeper Nigeria produced in many decades. pic.twitter.com/UYFNpjI9T0

— FAST TRACK (@FastTrackNaija) March 18, 2020
The former Super Eagles' captain retweeted the video a day after and said, "I will never forget this match, rated as my best match in super eagles."
I will never forget this match.rated as my best match in super eagles #smile https://t.co/6V4OAa9P3o

— Vinny(MON) (@vinpee) March 21, 2020
He repeated the same feat against Messi at the group stages of the 2014 FIFA World Cup; however, he conceded a typical free-kick goal from the Argentine as Nigeria lost 2-3.
The 37-year-old announced his retirement from the Super Eagles on October 8, 2015 after making 101 appearances for his country's senior national team.