Abundant jubilation trail the dominance of Nigeria's U19 Cricket team at the African Division 1 Qualifiers as they defeated Sierra Leone by two runs to qualify for the 2020 ICC U-19 World Cup in South Africa.
The Junior Yellow Greens started the game on a winning note but had to deal with pressure from the Sierra Leone team all through the tensed encounter until Man of the Match, Peter Aho made a priceless 21 runs to gift Nigeria a hundred percent record in Namibia and a spot in their first World Cup.
Nigeria toppled all teams at the week-long qualifying series including tournament favorites, Uganda and host, Namibia.
Adams Ukwenya, the president of Nigeria Cricket Federation described the feat as the most cherished moment in Nigeria's cricket history.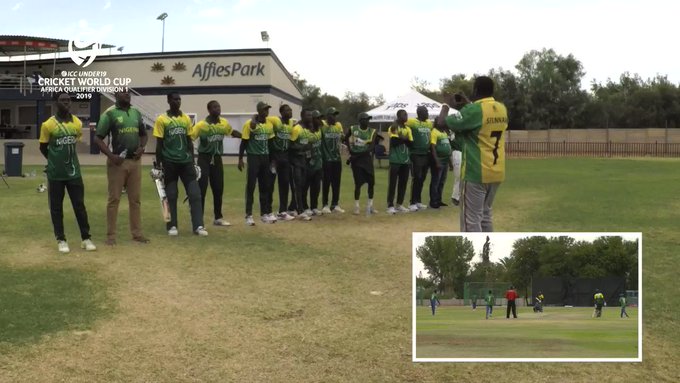 "Our cricket has attained a new height that has never been reached and we are very happy for this achievement," Ukwenya said.